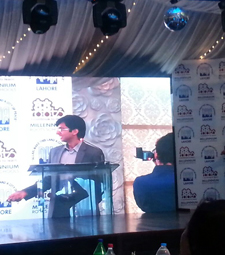 Groundbreaking of Roots Millennium School- 07 October 2015
Mubeen Ahmad, Design Principal of the firm gives a brief overview of the upcoming Roots Millennium School to DHA officials / directors, including Administrator DHA, Directors Joint Venture, Former Minister of Education Punjab, and the residents of the community. Mubeen describes how the design facilitates better education through comprehensive process involving construction and maintenance of healthy, safe and modern rationales that generate a conducive environment for learning.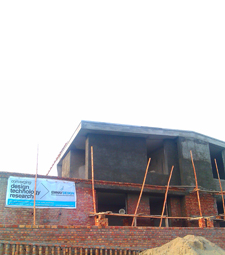 Double House Complete - 01 January 2013
Construction efforts of Double House have been complete! The clients have moved in! View the completed pictures of the project here.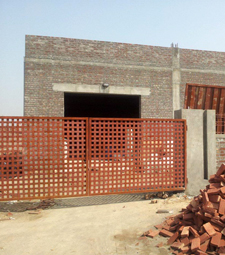 HTS Project Near Completion - 05 May 2011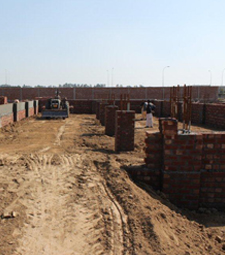 Construction Begins: HTS Project - 23 January 2011
Construction efforts have begun for the new building for HTS, an established firm operating in Pakistan specializing in industrial and chemical products. The new building would support the Company's production assets and accommodate large office space all in one area. Located just outside the City of Lahore (Pakistan), this project consists of over five thousand square feet of main production house, and approximately three-thousand square feet of commercial office building.